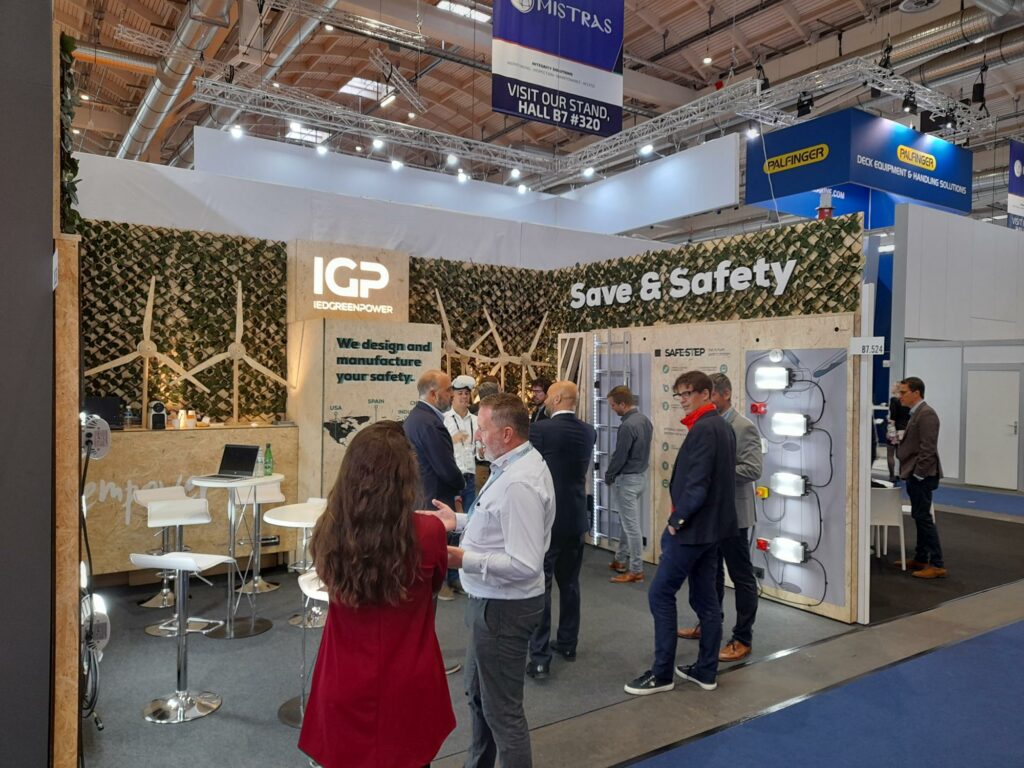 SAFE-STEP, designed by IGP, presented at the Hamburg Wind Energy Exhibition
IEDGREENPOWER, the IED brand specialized in the creation of safety and lighting systems for wind turbines, has been present at the Wind Energy fair in Hamburg, the most important for the sector at European level. Located at stand B7.526, the brand presented its new products, including SAFE-STEP, the first emergency lighting system integrated into the wind turbine ladder.
"SAFE-STEP is a major advance over current systems because of its ability to provide the necessary lighting for the machine's work at all times. Capable of checking its operation remotely, and with a battery life of more than 13 years, it is currently the most efficient product that requires the least maintenance," said Carlos Martín, general manager of IEDGREENPOWER.
The brand has developed a virtual reality experience so that all visitors could experience first-hand the advantages of this product compared to other systems.
In addition to SAFE-STEP, IGP has shown two more products at the fair. Firstly, SAFE-OM, an integral safety system for the maintenance of the wind turbine, as it integrates all the safety elements of the machine (lighting, fire, movement…) into a single one. And likewise, the new range of LX luminaires, an evolution of the successful LV luminaires, whose main novelty is the remote management of the machine's lighting.