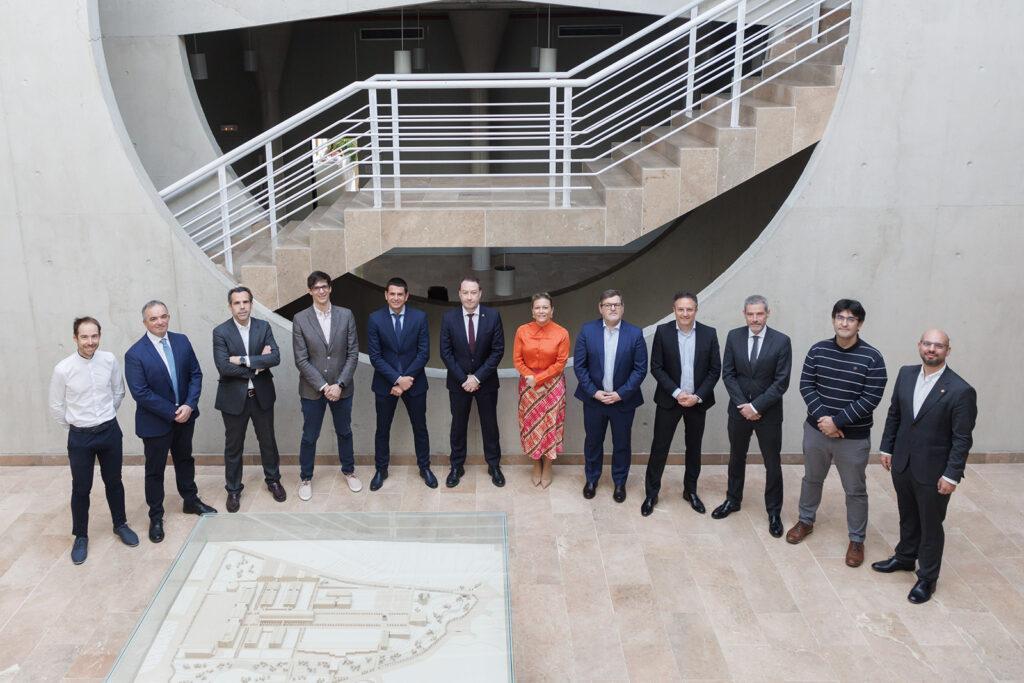 IED, promoter of the Electronic Technology Chair
Contributing to the generation of knowledge in electronics and the practical training of students and professionals are the main objectives of the Chair of Electronics Technology at UPNA, which has been created by IED in collaboration with the student entity and a group of companies formed by Azkoyen, Jofemar, Falcón Electrónica, Guinaz Electronics, Embeblue and RS.
"Electronics, as we always say in IED, makes new technologies scalable to society. It has a facilitating role that is fundamental, and through this Chair we aspire to promote it. To do so, we will try to improve teaching methodologies and the training of future professionals", has said Iñigo Ayerra, CEO of IED.
In its constitution, the promoters have advanced some of the main actions: support and encouragement of research projects in different thematic lines of electronic technology, as well as doctoral theses and final projects; participation in the University of people who hold management positions in the signatory companies in order to share their experience with students; or promotion of doctoral theses and final projects in subjects related to the activity of the chair.
In parallel, student exchanges will be promoted with other universities and production centers for national and international internships, the organization of continuous training activities or visits to the companies promoting the c