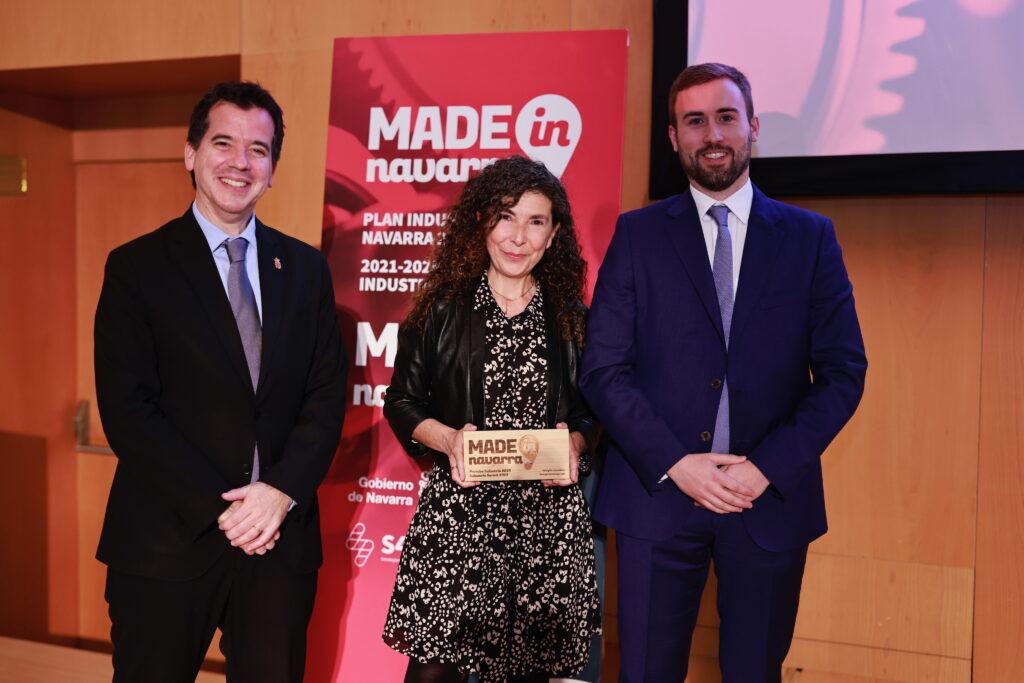 IED, recognized with the Navarra Industry Award in the category of 'Renewable Energies'.
The Government of Navarra has recognized the work of IED in the renewable energy sector by awarding it the Navarra Industry Awards, which this year celebrated its third edition.
At the event, held at the Baluarte Conference Center in Pamplona on the occasion of Industry Day, the manager of the Navarre wind power cluster, Iker Chasco, presented Inés Gurbindo, IED's Operations Director, with the award. The jury valued IED's growth in recent years, its commitment to investment in R&D and its Corporate Social Responsibility (CSR) policy.
The Navarra Industry Awards recognize companies that promote the industrial development of Navarra in different fields: Automotive, Mechatronics, Agri-Food Industry, Biopharmaceuticals, Health Technologies, Wind Energy, Renewable Energies, Printing Industry and Audiovisual Industry.