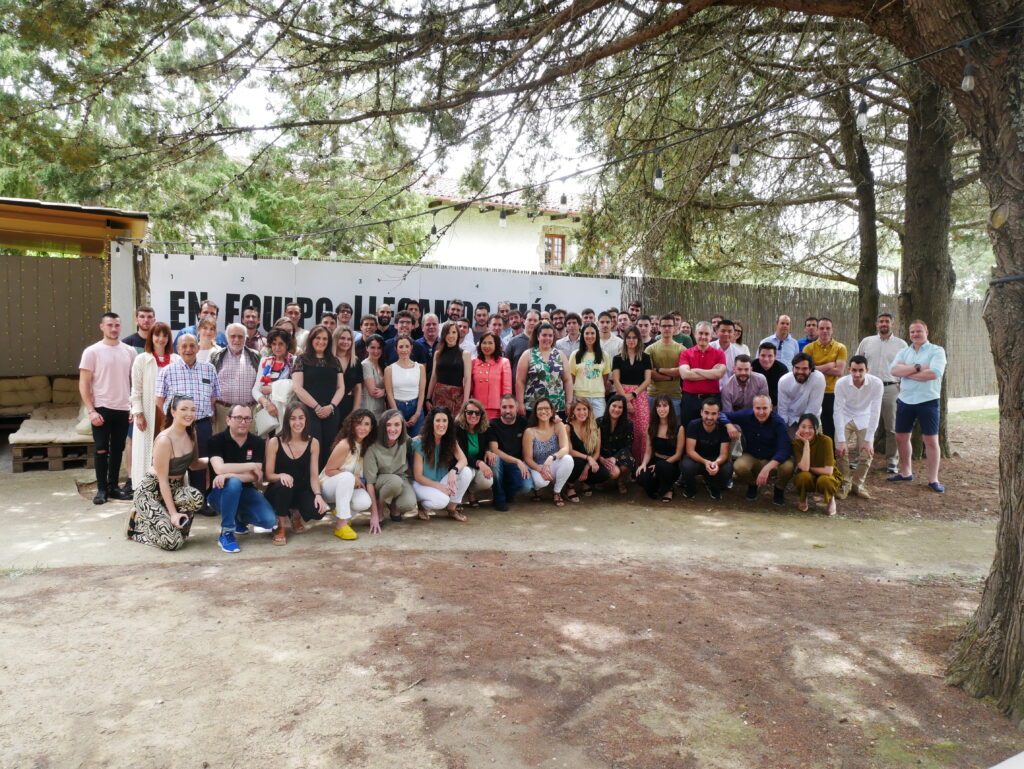 Reflection, teamwork and joy at IEDay 2022
IED's annual conference, baptized as IEDay, which aims to share the company's current affairs, reflect on the future and promote the values and belonging to a team, was held once again at the Hotel El Toro in Aizoain. Under the slogan 'Opportunity in change', Iñigo Ayerra, CEO of IED, shared with the attendees his impressions on how the current moment of the company, the markets and the economy in general generates a new scenario in which the company and the people must adapt to be efficient in achieving their objectives.
In this context, innovation and specialization are seen as two key concepts for IED. In this line, the engineering department shared with the rest of the colleagues four 'electronicity' products, that is, innovative solutions that are already a reality in the market and that aspire to become key for different sectors: light ladder for wind turbines, ARCA solar generator, solar tracking system and bracelet to facilitate lung resuscitation.
Afterwards, and after a team game, Ana Irma Porrón, Human Resources Director for Southern Europe at Siemens Healthineers, shared her experience and vision on the value of corporate purpose as a 'lighthouse' in a company that wants to move forward.
The day concluded with a cocktail shared among the entire IED staff, which in the last year has experienced a growth of 14 people.