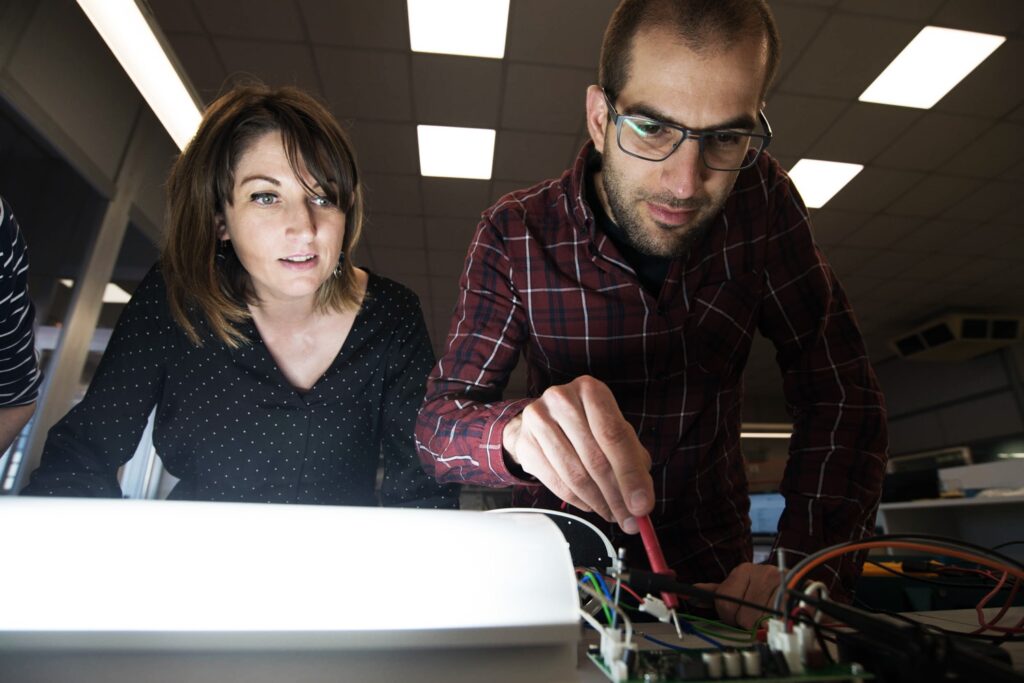 IED's business R&D&I unit, accredited as a new Sinai agent
IED Research&Technology becomes part of the core of companies and entities that drive innovation in the region.
IED, a company specialized in the design and production of innovative electronic equipment for the new generation industry, has achieved the accreditation of its R&D&I Business Unit, IED Research&Technology, as an agent of execution of the Navarra R&D&I System (SINAI), a public registry that aims to provide the innovative system of Navarra with a good coordination and guide it to excellence.
"This accreditation allows us to open new ways of collaboration with innovative agents of Navarra and contribute directly to transfer to the business network all the developments achieved by SINAI. It also helps us to continue strengthening the company's strategy, which is based on product innovation and the ability to introduce it into the market by identifying demand for the solutions we develop," says Iñigo Ayerra, CEO of IED.
Thanks to this registration, IED joins a nucleus formed by a small group of companies and entities (universities, technology centers and research centers) that enjoy preferential conditions to develop R&D&I thanks to the creation of this innovation system that, among other advantages, eliminates barriers between academic and business innovation and promotes the optimization of infrastructures. In addition, it allows it to participate in programs and calls for specific aid for R&D entities, as well as in those for attracting international talent managed by the Regional Government.
To achieve this recognition as a Business R&D&I Unit, IED has had to demonstrate that it has PhD research personnel on staff, as well as the capacity to generate and develop technology and to exploit the results of its research.
"These are capabilities that are part of IED's DNA and are implicit in the concept that defines this company, electronicity. It expresses the industry's ability to innovate through electronics. As we often say, innovation is tradition in this company," concludes Ayerra.