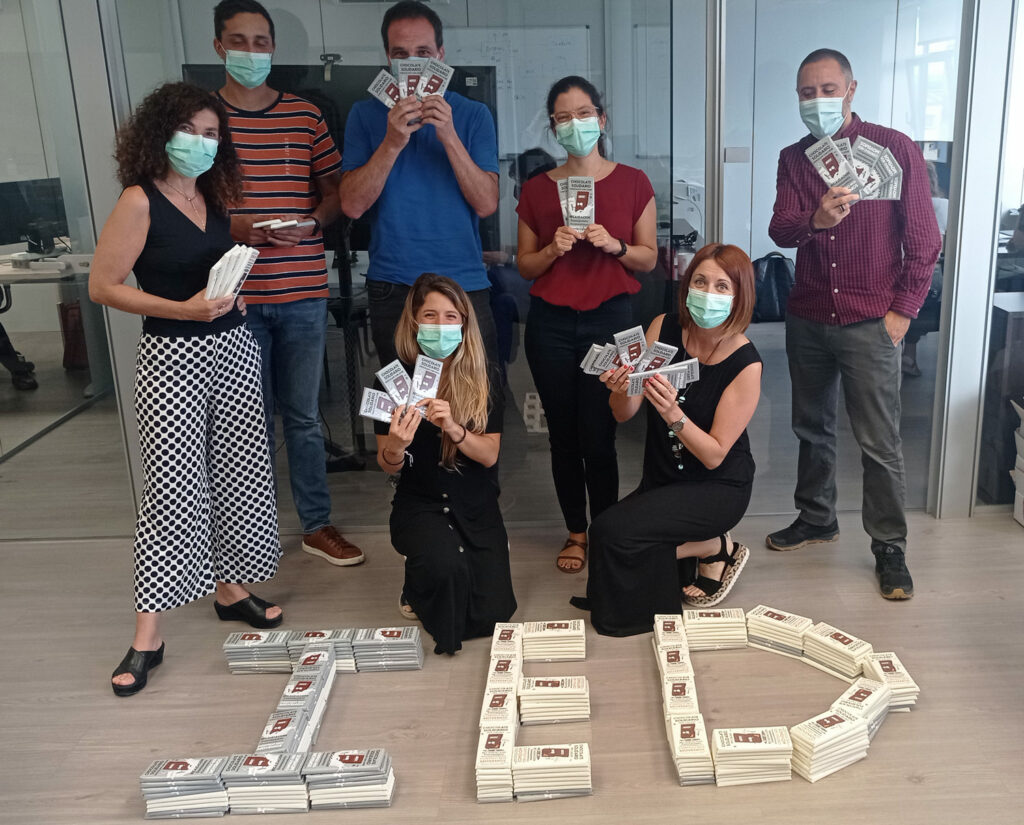 The IED team joins forces to collaborate with the Multiple Sclerosis Association of Navarra
The purchase of chocolate bars will contribute to the acquisition of an exoskeleton.
IED has made a collection among its entire staff to help the Multiple Sclerosis Association of Navarra in its goal of acquiring an exoskeleton. Through the purchase of chocolate bars, of which a percentage of the price was donated, IED employees have joined this initiative.
The exoskeleton will greatly facilitate the rehabilitation of people with sclerosis who belong to the Association, as this device helps to facilitate the movement of people.
As the collection of the template has been a success, internally we are already thinking about carrying out a new action of this type to continue collaborating with the Association.