Electric pruning shears powered by long-lasting NiMh and Li batteries with position control via a brushless motor, indirect calculation of the cut branch, predictive maintenance and cut protection system.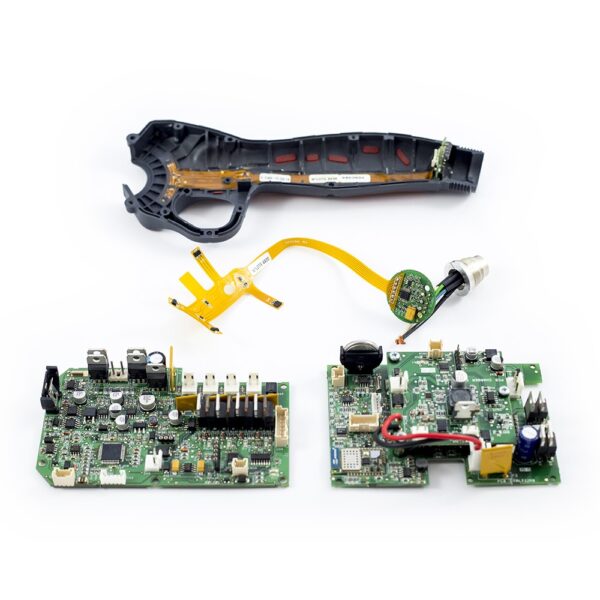 Technologies
Batteries.
Brushless motor control.
Data management.
Cut protection system through sensors detecting the conductivity of the epidermis.
electronicity
The safest and most reliable pruning shears on the market.